Characteristic
Colored polystyrene microspheres are based on white polystyrene microspheres and are prepared by a unique internal dyeing process. The internal dyeing process can ensure that the color of the microspheres is full and stable. Coupling efficiency and detection sensitivity.
Features
Perfect spherical, highly uniform particle size(CV<3%)
High chemical stability
Good monodispersity
Application
Colored microspheres with surface-modified carboxyl groups can be coupled with antigens, antibodies, etc. by covalent bonding, and are often used in lateral immunochromatography and latex agglutination assays. We have microspheres covering a rainbow series of colors, which can meet various experimental needs in the fields of industrialization and scientific research.
Storage  
Store at 2 – 8°C, do not freeze.
| | |
| --- | --- |
| Technical Index | |
| Material | Polystyrene |
| Particle diameter | 0.05-20μm |
| Solid content | 4% w/v |
| Surface modified | with modified carboxyl groups |
| Preserving fluid | Pure water(containing 0.05%w/v Proclin®300) |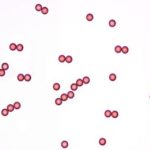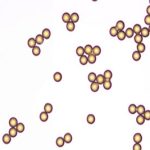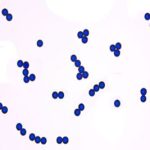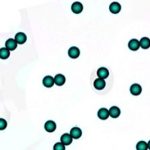 Colored polystyrene microspheres with modified carboxyl groups, regular color
0.20μm
0.30μm
0.40μm
Red color
LWsphere®020PS
LWsphere®030PS
LWsphere®040PS
Blue color
LWsphere®030PS
LWsphere®040PS
Packaging sizes
10/50/100ml